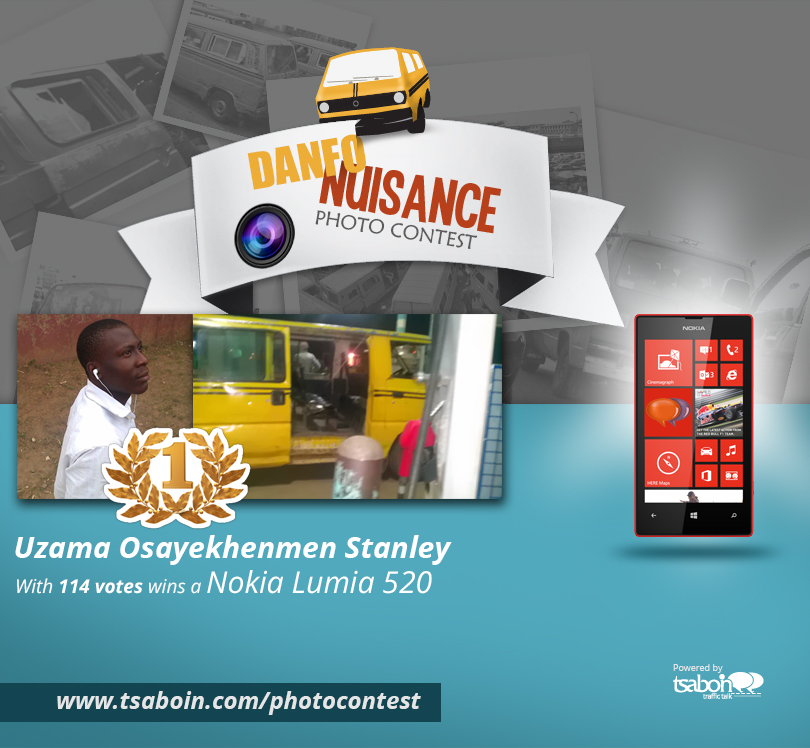 PRESS RELEASE: #DanfoNuisance Winner
Thank you all for being part of our #DanfoNuisance Photo Contest, which started 15th of July 2013 and ended 15th August 2015. Its been a lot of fun all the way. Especially the photos themselves, their captions and all the funny comments on them. Fun! We received 103 entries via Facebook, Twitter and Instagram. All our entrants were wonderful. They got their friends and folks to vote for them and at a point it was really tough. But thanks to our leaderboard style structure that orders entries according to votes, it was easy for everyone to see who is leading. In the end, all entries had 1,804 votes in all. With the assistance of Facebook profile validation and Woobox, we were able to strip off votes that do not comply with our Photo Contest Rules, which all entrants were privileged to from the point of entry. And the final table looks like this:
You will notice that our winner is Uzama Osayekhenmen Stanley, who is 3rd on the Top Votes list. This is because, the first two entrants did not comply with the Photo Contest Rules of the competition. One important element of the competition that Entries 1 and 2 missed is that fact that the photo entry must be original, apart from the fact that they took the pictures from the internet, one is dated 2011 and the other 2012. We also contacted them via email and phone to validate the authenticity of the pictures but they were unable to validate these. However, EXIF Metadata of stanley's entry shows that he took the picture with his HTC Desire few hours before entering the competition: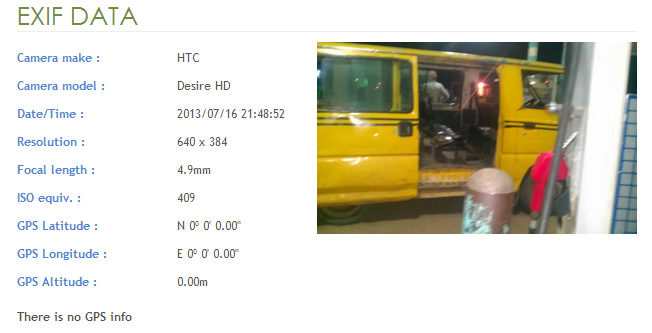 We hope Stanley will come and claim his Nokia Lumia 520 from our office before 22nd August, 2013 with valid identification since efforts to reach him via Facebook, Email and Mobile Phone for the past 28hrs were not successful. If after one week (ending 22nd August 2013) he does not respond, the Prize might have to go to the 4th place.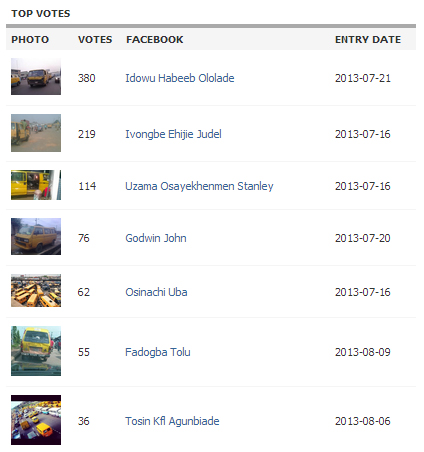 Thank you all once again for being part of the fun. You can see all other #DanfoNuisance PhotoContest Stats here: