Tsaboin appoints new CMO, Rakesh Mannan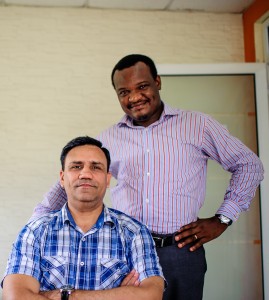 Tsaboin appoints new Chief Marketing Officer, Rakesh Mannan.
Rakesh is an Enterprising leader with the ability to mentor and motivate cross cultural teams. Possess excellent analytical, reasoning, communication, collaboration and interpersonal skills. He has got over 16 years of IT rich experience out of which he spent 6 years in Nigeria doing business development and gaining in-depth market understanding. He has done a PG diploma in Information Technology & Management which is at par with MBA in Information systems.
Rakesh is an agile and eloquent techno-commercial person with strong track record and deep knowledge about Sales, Channel Sales, Pre-sales and business process analysis. Being in Enterprise solution selling and implementation, he understands best industry practices. He has worked in different capacities.