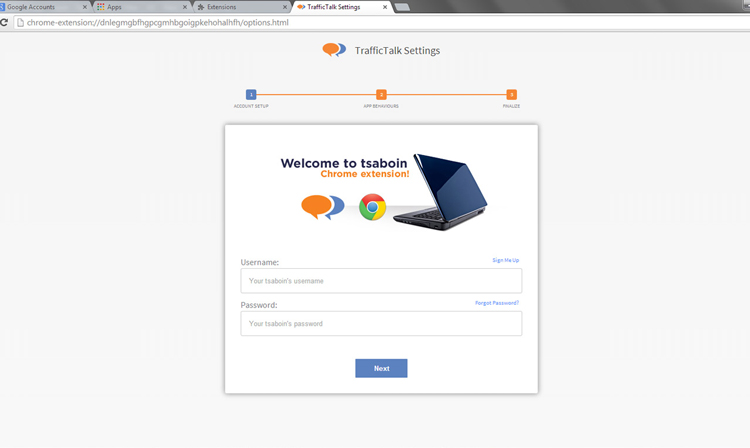 Chrome Extension Powers up Tsaboin Traffictalk Notifications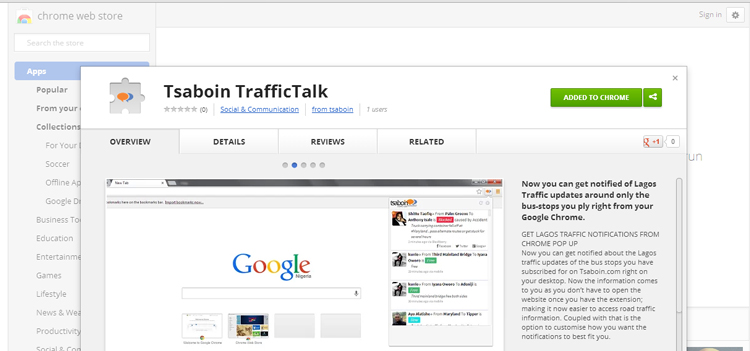 TSABOIN TRAFFICTALK + GOOGLE CHROME = AWESOMENESS
Tsaboin traffic talk has been a major source of road traffic knowledge, even without any browser extension. Users come to the website to get information about road conditions to help them make better decisions. You can post traffic update, you can check up traffic updates without having to swim through an ocean of irrelevancies.
But there are some exciting new features that Google Chrome possesses that would make Tsaboin traffic talk even serve its users better. Ranging from notifications to Omni box, there are lots of features that comes with the new Google Chrome browser extension that brings a whole new experience to the users.
This Tsaboin TrafficTalk extension is for desktop users, so they can have quick access to information, to make faster decisions.
GET UNOBSTRUCTIVE NOTIFICATIONS
Now you can get notified about the traffic updates of the bus stops you have subscribed for on Tsaboin.com right on your desktop. The information comes to you as you don't have to open the website once you have the extension; making it easier to access road traffic information. Coupled with that is the option to customise how you want the notifications to best fit you.
CHECK FOR TRAFFIC UPDATES WITHOUT LEAVING YOUR CURRENT PAGE
You can also check traffic updates of the bus-stops you have subscribed to with just a click. Once you have the extension installed, clicking on the Tsaboin logo on the right side of your address bar opens up a list of the most current traffic updates of bus stops and individuals you are subscribed to. You can even scroll down without having to open any new web page.
From the drop down box, you can even see options to update the settings and to refresh for more current updates. It's simply amazing.
TSABOIN GOOGLE CHROME OMNI BOX
With our chrome extension, searching Tsaboin TrafficTalk is a lot easier than you can imagine. You now have access to information you need without having to go through many steps. You may be searching for bus-stop, traffic updates or particular person's broadcast, this extension gives you access to these right from your browser. Once you have Tsaboin traffic talk extension on your Google chrome, amazing things will happen.
To use this feature, all you need to do is type "Tsaboin" into the address bar of your Google chrome followed by the space button and you would have access to this feature. Type in what you want to search for and you would see search options that would make you get to your desired result even faster.
With these customised features, you don't have to leave where you are to enjoy TrafficTalk and to stay ahead with first-hand information. Our aim is to make it very easy for our users to access information and with every feature we work on, we aim to move closer to what it is supposed to be.
We hope you'll enjoy these productivity enhancing updates to Tsaboin TrafficTalk. Do not forget to give us your feedback via [email protected] or leave comments below.
Thank you.
Kunle Odufuye
Lead, Products Development